5. Love and war in perpetual motion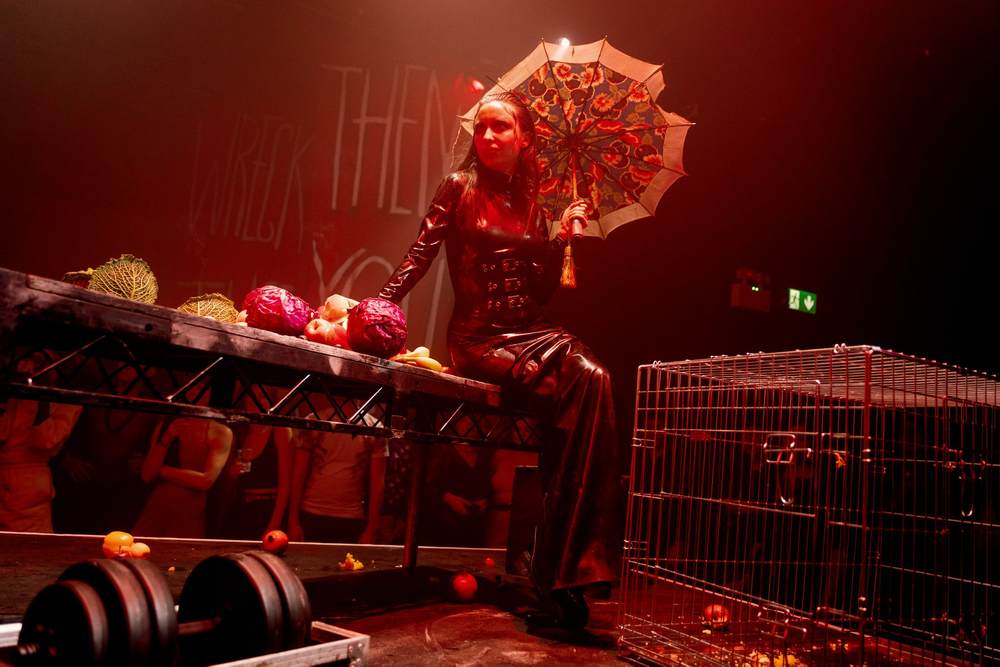 "Love and War in perpetual motion" commision at the I.C.A for INFERNO London alongside work by Sweat Mother and Nick Finegan.
Images by Anne Tetzlaff.
Read more about the event here

The work resides in Its proximity to the queer community and their proximity to the heart of power in that moment.

The work reads:
THERE IS NO TRUTH
THAT CANNOT BE CREATED
WRECK THE DIVINE
THEN YOU WILL SEE.
Materials; 1.5Meter X 5.5Meter red cotton with wooden struts and acrylic.